Our illustrious contributors hail from more than 80 cities in 23 countries, and we are deeply grateful to them as busy professionals who share our vision and write gratis for us.
Taha Kehar
Is a novelist, journalist and literary critic. Kehar is the author of two novels, Typically Tanya and Of Rift and Rivalry. He is the co-editor of The Stained-Glass Window: Stories of the Pandemic from Pakistan. His third novel, No Funeral for Nazia, will be published in 2023 by the UK-based Neem Tree Press.
Amna Baloch
Is presently the High Commissioner of Pakistan to Malaysia. Her 30 years of diplomatic career has taken her across the globe - all the way from Denmark, to Sri Lanka and Singapore to China. Not only has she excelled as a Pakistani diplomat, but is also a sister, a mother, and a wife.
Amani A. Hashem
Is a registered nurse and an International Board Certified Lactation Consultant (IBCLC). She holds a Master's degree in Public Health. (NAME) currently works as a freelance lactation consultant. Her main focus is supporting families to make informed decisions regarding breastfeeding their children.
Leila Akram
Belongs to a multicultural family where Pakistani, French, and Algerian cultures are shared on a daily basis. The Akram family launched a Franco-Pakistani association to promote the education of Pakistani children a year ago and they continue with their philanthropy.
Muhammad Zeeshan Rub
Is a medical physiologist and educationist who works as a subject specialist, freelance writer, blogger, and health speaker. He is the author of many reference books for Cambridge and local boards. He loves reading, writing, traveling, and counseling.
Alina Akbar
Is a visual artist, an independent curator and researcher, a bibliophile, a learner, and a finder-outer of creative things. She is the founder and curator of Line Green Studio, a visual art space in Islamabad, Pakistan.
Awais Khan
Is a 30-year-old Pakistani student living in Gdańsk, Poland, for the past five years, pursuing a degree in mathematics. He likes reading, learning new languages, working out, playing guitar, and spending time with his friends. Awais also enjoys cooking and his love for biryani reigns supreme over other culinary delights.
Alia Ali
I am a physician by profession, and a lover of words – be it poetry, prose or something in between an outside. I divide my time between exams, activism, and mothering two independent young women, and try to squeeze in words wherever I can. I love people, conversations and music – my tastes run to the eclectic in all categories. I find sanity overrated, and describe my favorite people as 'mad'. I am very much a nomad - albeit a reluctant one, and currently camp in Toronto.
Abeera Ahmed
An avid reader of books, Abeera Ahmed is an undergraduate student at NUST Business School.
Ashhad Kamal Taseer
Is a Ph.D scholar at Korea Advanced Institute of Science and Technology (KAIST) and has a keen interest in travelling, food, books, and adventure.
Abdul Rafey Asim
Is a 27-year-old student enrolled in the Control, Microsystem & Microelectronics Master's program at the University of Bremen, Germany. Born and bred in Sharjah, UAE, he moved to Islamabad, Pakistan at 16. Here, he completed high school and a bachelor's degree in Mechatronics Engineering from Air University. He loves football, gothic architecture, and travelling.
Dr Alec Makhoul
Dr Alec Makhoul is a Lebanese Cardiac Anesthesiologist currently working as Senior Registrar at Sulaiman Al Habib Medical Group in Al Qassim. He works as part of a very busy Maternity service, providing Anesthesia for IVF procedures, Labor epidurals, and Caesarean sections
Buraidah, Al Qassim
Saudi Arabia
Dr. Atif Riaz
Dr. Riaz holds an MD in Internal Medicine. He has worked in several fields including health and medical journalism, medical tourism, Telehealth/E-medicine, Hospital management and Patient Care. He has also spent several years doing research on Various Cancers and other clinical specialties.
Allison Pedersen RN, MN
Allison Pedersen is a registered nurse working toward her PhD in Nursing at the University of Manitoba, Canada. Her doctoral studies will examine oncology patient navigation. Allison currently works as a breast cancer navigator in Winnipeg. She also volunteers for Pink Ribbon Pakistan providing online educational support.
Asma bint Shameem
Asma bint Shameem is a medical doctor as well as a haafidha of the Quran. Asma is a freelance writer and regularly writes articles about everyday issues from an Islamic point of view. Her articles have been published in various newspapers, magazines, and are regularly posted on various websites and blogs.
Anita Saleem
Anita Saleem has an MS/Mphil degree in Clinical and Counseling Psychology. She currently teaches Psychology to undergraduates at Forman Christian College and is a feature writer for Pakistan Today.
Abdul Basir Qureshi
Basir Qureshi is an advocate Supreme Court of Pakistan. He has vast experience of 35 years and is an eminent Professor of Law teaching in various prestigious institutions.
Dr. Bushra Ashraf
Dr. Bushra Ashraf is a Postgraduate Resident at the Mother and Child Health (MCH) Centre in Pakistan Institute of Medical Sciences (PIMS), Islamabad. Dr. Bushra has been a part of several research pursuits on maternal and child health.
Dania Munib
Dania is currently working as a teacher, teaching English to middle schoolers. She has a postgraduate degree in English. Apart from teaching, Dania is an avid amateur astronomer who loves telescopes.
Danya Haseeb
A bibliophile who savors Manto and Milton with the same feverish zeal, she finds writing and cooking therapeutic. Her latest venture was the research and script writing for a travelogue documentary. At the same time, she is a fulltime student at NUST Business School.
Emma Hammet
Emma Hammett, founder of First Aid for 'Life has many years' experience in healthcare, teaching and first aid training. She provides practical and informative first aid training to ensure the skills and confidence to know what to do in an emergency.
Erum Sultan
Is the co-founder of My Bookshelf and co-host of the podcast, The Tea with My Bookshelf. She is an editor, proofreader, copywriter, and O/A Level English Literature tutor. She holds a Master's in Business Management from Northeastern University and has worked in the corporate and non-profit sector.
Fayzan Syed
Fayzan Syed is a resident of Islamabad who keeps himself busy with Keep Trucking and also runs an automobile business. His interest include photography and travelling, especially taking road trips all around the country.
Dr. Fatemah Moeinshirazi
Dr. Fatemeh Moeinshirazi is an experienced Obstetrician and Gynecologist. She has an MSc in Reproductive Sciences and Women's Health from UCL, and is practicing advanced laboratory techniques in stem cell therapy at Imperial College London. She is an expert in IVF, ICSI, IMSI infertility treatments, and prohibiting congenital abnormalities via PGD.
Florence Melani Fernandes
Fernandes works as a Lactation Consultant in a private hospital in Dubai.She demonstrates expert knowledge and skill in breastfeeding services, care, and support. She is actively involved in the education and counselling of pregnant and post-delivery mothers on breastfeeding
Farrukh Jabeen
Farrukh Jabeen is a mother of two kids, a housewife, an Internet junkie and a blogger. She writes about parenting, home management and the Internet on her blog.
Faatima Ovais
Ovais is a recent graduate hoping to pursue a career in law. Her reading guilty pleasures are contemporary fiction and political fantasy, and her favorite novels include Saving Francesca by Melina Marchetta and Bruiser by Neal Shusterman. In her spare time, she likes to bake and sketch.
Hiba Xubairi
A former assistant editor of a fashion magazine, Hiba is currently working as a client coordinator in a P.R Agency. She has done Masters in Mass Communication from University of Karachi. Her articles written on various issues have been published in different newspapers and magazines.
Huda Bilal
Huda Bilal is a resident of Toronto, a busy woman in a busy city. A project analyst in the day and a restaurant owner alongside her husband in the night, Huda finds solace in food and travel.
Hadia Ahmed
Hadia Ahmed is a senior at Bates College in Maine, U.S.A. She is currently pursuing a BSc. in Biochemistry with a minor in Religious Studies. Originally from Karachi, she settled in Rawalpindi eight years ago before moving to Maine for her higher education. She loves neuroscience and intends to pursue research post undergrad.
Haniya Yameen
The author is a Fulbright Scholar at the Divinity School at the University of Chicago. She is pursuing Masters in Religious Studies and has an interest in Comparative Religion. She graduated from LUMS in 2011 and has previously taught Philosophy at International Islamic University, Pakistan.
Heba Riaz Haroon
Heba is an architectural technologist and a civil engineer, currently working with the NHS in the UK. A first time mom, she frequently travels between UK and Pakistan.
Hasib Ur Rahman
Hasib ur Rahman has been working in Beijing since 2016. His expertise is in public relations, communications, business development, and outreach. As the son of a career diplomat, he grew up in China where he became fluent in Mandarin, and has been associated with the country for over 40 years.
Hena Zuberi
Hena Zuberi a mother of four, is a youth counselor. She practices spiritual parenting guided by her faith. An educator and a former TV news journalist, Hena is currently the editor-in-chief of Muslimmatters.org. She is also the founder of Road to Jannah, a summer camp for young Muslims.
Hasan Ahmed Khan
Hassan Ahmed Khan has an MSc in Biosciences, an MPhil in Microbiology and a PhD in Pharmaceutical Microbiology. He currently works at a pharmaceutical company in Islamabad as a Microbiologist. Being a brilliant student he received several merit-based scholarships and graduated top of his class. Hassan believes that writing is a struggle against silence.
Dr. Hassan Ahmed Khan
Dr. Hassan Ahmed Khan is a Microbiologist and Vaccinologist having experience in Human Vaccine Quality Control. He aims to lay down the foundation for basic manufacturing of vaccines in Pakistan. He is part of national and international vaccine driven communities including Developing Countries Vaccines Manufacturing Network (DCVMN) as an expert member. As a researcher, Dr. Khan has published multiple research articles, serving as editorial board member of International and National Journals and authored two internationally published books on stem cells.
Prof Iftikhar Ahmad Jan
FRCS Eng, FRCS ED, FACS, FEBPS, PCPS Professor Iftikhar Ahmad Jan is a consultant & chief of Pediatric Surgery in Zayed Military Hospital, Abu Dhabi, UAE.
Iram Moazzam
Iram Moazzam is a freelance writer from Islamabad. She enjoys writing for various magazines. She is a gold medalist in Human Resource Management from Punjab University and a stay-at-home mum to two naughty toddlers. Her hobbies are reading and Facebooking.
Julie Mountain
Qualified in landscape design, Julie has worked on outdoor learning and play projects for over 18 years, and has a passion for getting children and young people outdoors to experience nature, take risks, develop key competencies, embed learning and of course have fun.
Newcastle Upon Tyne
England
Julie Louly
Julie Louly is a sales and marketing veteran with 22 years of experience. She is the Senior Vice President and Managing Director of the BabyPlus Company. The company is a leader in prenatal learning and makes the only patented system of its kind.
West Lafayette, Indiana,
USA
Jehangir Ashraf
Jehangir is a development professional working at UNDP Islamabad. He holds a Master's degree in Globalisation, Business and Development from the University of Sussex, and a Bachelor's degree in Political Science from LUMS.
Javeriya Hasan
Javeriya has a Masters degree in Structural Steel Design and Sustainable Development from the Imperial College London. She has an interest in Energy Efficiency, Anthropology and Green tea.
Jumanah Babar
Was born and raised in Pakistan and has been living in Canada for almost eight years. 20 years old and a senior electrical engineering student at Memorial University of Newfoundland, she spends a lot of her time drinking iced coffees, studying, and taking pictures of the ocean.
Kamila Rahim
Is the co-founder of My Bookshelf, an online library that delivers books all over Pakistan. She is a regular contributor to Dawn Newspaper and co-host of The Tea with My Bookshelf - a literary talk show.
Dr Khizer Mansoor
Is a Paediatric & Neonatal Surgeon/Urologist based in the United Kingdom. His qualifications are as follows: MBBS, FCPS (Paeds Surg), MRCS (Glasgow), Dip Paeds MIS (Leeds-UK), FEBPS (Fellow European Board of Paeds Surg), and FRCS (Paeds Surg).
Dr Kimmy Cheng
Dr. Kimmy Cheng graduated from Western Michigan University with a BA degree in organizational communication. She holds a master's and a PhD degree in communication studies from Hong Kong Baptist University (HKBU). Her primary research area of interest is health communication. Dr. Cheng is currently a lecturer of the communication division of College of International Education at HKBU.
Dr Kanwal Kaisser
Is a medical doctor (Child Specialist) by profession and currently runs her own clinic in Rawalpindi. She is also affiliated with Al Huda International Welfare Foundation, Pakistan, as Director of the Hamaray Bachchay Department. A dynamic orator, author, and preacher, her expertise lies in coaching the youth and their parents, while also sharing religious wisdom.
Lisa Ficke
Lisa Ficke-Founder and CEO of Food Allergy Resources & Mentoring (F.A.R.M.) Using her voice as a real food allergy mom, Lisa's growing organization is giving a platform to millions worldwide whose lives are in a state of chronic danger due to food allergies.
Lu Hua
Lu Hua is a senior consultant for a group that actively assists enterprises and other organizations in and out of China to participate in the "One Belt and One Road Initiatives" and is currently focusing on the construction of a digitalized Silk Road. Adhering to the concept of "People-to- people and Heart-to-heart", Lu actively participates in and promotes international cultural exchanges, tourism interaction and public welfare cooperation among OBOR nations.
Lucy Shrimpton
Shrimpton is the founder of The Sleep Nanny. Her team of sleep consultants based across the U.K. and around the world helps parents and caregivers of babies and young children overcome the challenges associated with childhood sleep.
Lynne Blighton
Lynne Blighton is an accredited mental health social worker and author who in 1989 specifically developed a new approach for mental health trademarked as The Fragile Puzzle™. Lynne's books and an online course for relationships can be found at www.fragilepuzzle.com
Redland City, Queensland
Australia
Maheen Farid
Maheen Farid is a graduate from Bahria University, Islamabad. She holds a Bachelors degree in Social Sciences. Maheen taught pre-primary level students at Islamabad Grammar School before moving to Egypt with her husband.
Mary Mountstephen
(MA (SEN), MA (Research in Education)) is a former primary headteacher and learning development specialist holding post-graduate qualifications in various disciplines. She is the author of several books and articles that support professionals and parents in understanding how to help all children achieve their goals in the classroom and in daily life.
Melanie Trevelyan
I am a primary school teacher, writer, and mother of three (aged 5, 7 and 9). I enjoy philosophy, psychology, reading and Zumba. I participate in yoga and run on a regular basis. My first novel, 'Tumbling Through Life', was published in 2007 and I am currently working on a sequel, as well as a novel for children.
Mira Boutros
Holds a Master's degree in Nutrition from USJ, as well as an MBA degree, and is currently enrolled in a Master's degree in International Affairs and Diplomacy with UNITAR. She has extensive experience providing medical nutrition therapy and has recently joined the humanitarian sector.
Maryam Gul
Maryam Gul is a senior studying Economics at NUST School of Social Sciences and Humanities. She is interested in travelling, politics, globalization and the ever-changing world scenario.
Maria Thomas-Luker
Maria, Administration and Communications Director of Tops Day Nurseries, has worked for the chain of nurseries for over 23 years. Maria started her career as a Nursery Assistant before progressing to Nursery Manager. Maria leads the Administration Team at Head Office and is currently studying her NVQ Level 7 in Leadership and Management.
Michele Rosenthal
Award winning blogger, speaker, poet, post-trauma coach, and radio talk show host, Michele Rosenthal inspires and motivates survivors to make the shift from powerless to powerful. She is the author of BEFORE THE WORLD INTRUDED: Conquering the Past and Creating the Future, A Memoir.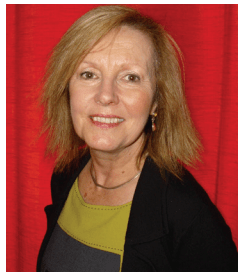 Mary Mountstephen
Mary Mountstephen is a child development specialist in the field of learning differences and maximizing learning potential. She is the author of several books and many articles for journals in the U.K. Mary also gives presentations and workshops internationally and carries out 1:1 assessments. She is also a former head teacher and has worked in primary, special and independent schools.
Dr. Muhammad Saaiq
Dr. Muhammad Saaiq is an Assistant Professor at the Department of Plastic Surgery and Burns Centre in Pakistan Institute of Medical Sciences (PIMS), Islamabad. Dr. Saaiq is a prolific researcher with over 50 publications.
Momina Rezvan
Momina Rezvan, a mother of two young girls, is a warrior who successfully fought cancer at the tender age of 28.
Maira Mukhtar
Maira Mukhtar is a happy mother of three boys and an even happier daadi of three. She has a master's degree in English Language and literature and another master's in Environmental sciences. Passionate about learning, she's currently pursuing her third masters in Islamic studies. She enjoys reading, watercolors and traveling with her family.
Dr. Michaelene Fredenburg
Dr. Michaelene Fredenburg is President and CEO of Life Perspectives and The Institute of Reproductive Grief Care. She is the global authority on grief after pregnancy loss and reproductive grief care. Michaelene has authored many articles on this subject, and has been interviewed for over 100 radio and television shows.
Dr. Mark Lazarovich
Dr Mark Lazarovich, is a very experienced allergist-immunologist brings forth his 22 years of experience in explaining tips to keep in mind while trying with children with asthma and allergy
Maria Faheem
Maria Faheem is an undergrad student of Interior Designing at Raffles University, Beijing
Maria Dellapina
Maria Dellapina, mother of four, is the founder of Specs4Us. Her youngest daughter has Downsyndrome. Maria has over 30 years of experience in the optical field. Maria has been speaking about vision awareness to educate parents about eyewear. She was awarded the"2010 Winner of the President Award" by the Nation Down syndrome Congress, and has been listed as one of the Most Influential Women of 2013 by an optical magazine.
Maida Kojic
Maida Kojic-McAndrew, LL.M., lived in Islamabad for 8 years between 2006-2014. She is a mother of three (two of them born in Islamabad) and now lives and works in Vienna, Austria. She has left a part of her heart in Islamabad.
Nancy Pearl Agyapong
Is a registered nurse and is currently pursuing a Bachelor's degree in Midwifery. Passionate about children with special needs, she strives to improve her knowledge and skills that will allow her to better care for and groom them.
Nida Mahmud
Currently working in the tech-startup industry, Nida is an MPA in Social Justice committed to creating sustainable solutions to complex problems. Nida is personally and professionally motivated by her passion for mitigating social inequality and has worked towards driving change at the grassroots level through knowledge, tools, and technology. Having been both a student and teacher of debate, Nida believes that informed decision-making is the key to true empowerment and hopes to see an enlightened world with access to knowledge for all.
Nael Azhar Haseeb
Nael Azhar Haseeb is a Political Science and Public Administration student at the Middle East Technical University in Ankara, Turkey. In his free time he likes to go on photo walks and practice martial arts.
Dr Noeen Arshad
Dr. Noeen Arshad is a US board certified pediatric dentist and orthodontist. He has been practicing for almost 30 years. He did his undergraduate dental training in Lahore and post graduate specialization from Boston USA and London UK.
Nida Javed Khan
is an educator and a closeted writer. She has been writing since her teenage years but very recently found enough courage to share snippets from her work with others to read on her Instagram page. She loves reading, travelling, and food. At the top of her bucket list is getting her book published soon.
Omer Aftab
Mr. Omer Aftab has been working as a Development Communications Professional for the past 15 years and is specializing in Campaigning. He is actively involved in the promotion of Breast Cancer Services in Pakistan.
Patti Wood
Credited for bringing the topic of body language to the national consciousness by The New York Times,Patti Wood researches, speaks, writes, and consults on body language for law enforcement, Fortune 500 companies and National Associations. Patti is interviewed and quoted by media and publications around the world including CNN, Discovery Channel, The Wall Street Journal, Forbes and Huffington Post. She is also the author of seven books.
Rumana Nabeel
Dr. Rumana Nabeel is presently working as a Medical Officer in a Health Insurance Company in Abu Dhabi, U.A.E. She is a proud mother of two children aged 7 and 5.
Raef Fahim
Born and bred in Riyadh, Raef is the eldest of four brothers. He is studying Mechanical Engineering from Windsor University, Canada. And enjoys reading books about automobiles in his spare time.
Rahat Raafiq
Rahat Raafiq is a visual artist working on the national and international front with his skills in photography, film and design. An alumnus of IVS from batch of 2009, he runs a professional service under the name, R Worlds.
Rick Ackerly
Rick Ackerly is an internationally recognized educator with over forty years of experience and a master's in education from Harvard University. Rick has devoted his career to building thriving learning communities, and today is a consultant and coach to teachers, school leaders and parents. Rick speaks at schools and conferences around the world.
Dr. Rezzan Khan
Dr Rezzan Khan is a Consultant Nutritionist and Head of Clinical Nutrition Department in the Shifa International Hospital (SIH), Islamabad. In Pakistan she is the first clinical nutritionist who holds a PhD degree from USA. She has trained hundreds of dietitians in the last 26 years after joining SIH. Has served as a Country Representative of International Affiliate of the Academy of Nutrition and Dietetics, former name was American Overseas Dietetic Association, in Pakistan, from 2005-2016. Dr. Rezzan had been the Islamabad Chapter In-charge of the Pakistan Nutrition and Dietetic Society 2015-2022. 1996 – Current Consultant Nutritionist and Head of Clinical Nutrition Department. Shifa International Hospital, Islamabad, Pakistan.
Rohani Tanasal
Rohani Tanasal is a professional photographer excelling in multiple genres of photography. Previously a product photographer, as well as a member of the official Sony Alpha team for Indonesia, she has won several international awards and has a piece on display at one of Indonesia's international airports.
Rosalind Sedacca
Rosalind Sedacca, CCT is a Divorce & Parenting Coach and author of "How Do I Tell" the Kids about the Divorce? A Create a-Storybook Guide to Preparing Your Children -- with Love! Her innovative approach guides parents in creating a personal family storybook, using fill-in-the-blank templates, family history and photos, as an effective way to break the divorce news with optimum results.
Sauleha Kamal
Sauleha Kamal is an undergraduate student at Barnard College, New York.
Shahneez Haseeb
Shahneez Haseeb is the Assistant Editor at Motherhood. She is responsible for collecting articles, as well as proof reading and editing them. Apart from looking after Motherhood, she is pursuing her undergrad studies as a fulltime student and aspires to be an urban designer who would change the landscape of our cities to embrace a beautiful and ecologically friendly identity.
Shireen Gheba Najib
Shireen has been writing for leading national dailies and various magazines as a freelancer, for over twenty two years before founding her forte in blogging. In 2015 she started blogging. As of late, Shireen also started her own Youtube channel where she shares things that she has an interest in.
Sehar Zaman
Seher has been editing magazines before taking a hiatus to start a family. Along with homeschooling her children, she runs a small marble business which occupies most of her time these days.
Dr. Sajal Hajra
Dr Sajal Hajra, a dental surgeon by profession, is an enthusiastic and devoted dentist with a clinical experience in paedodontics. She has worked in clinical, academic and research sectors at the undergrad and postgrad level. She has worked in an NGO as a co-executive for the welfare of children.
Dr Shree Datta
Miss Shree Dattais a Director at the British Medical Association. She is aspecialist in Obstetrics and Gynecology. Her special interests lie in intrapartum care, cancer screening and medical education. She has previously been involved in projects analyzing the use of cervical cancer screening in India, Bangladesh and Antigua
Saleha Raza
A Texas Mother of two amazing kids and a business owner. A self taught baker who is passionately running her own custom cake business in DFW area Texas.
Dr Sana Akhtar
Dr. Sana Akhtar is a practicing Dental Surgeon at a charitable hospital and a Lecturer at the College of Medical Sciences in Karachi, Pakistan. Her articles have been published in Khaleej Times, UAE and The News International, Karachi. Her anthology has also been published by the Oxford University Press.
Sunnyra Ali Odhwani
Sunnyra Ali Odhwani is an Early Childhood Development practitioner, working for a school. She is a trained volunteer for a community-based ECD program. Sunnyra has an advanced diploma in human development, specializing in ECD and occasionally write on ECD's best practices for magazines.
Scheherazade Khan
Born in a family of booklovers, my father started off in the family business, Ferozsons books stores and publishers and built Ferozsons pharmaceuticals from scratch. I was educated at the Convent of Jesus and Mary, Murree and in Greenwich, Connecticut, USA. I attended college in the United States. I returned to Pakistan when I got married. I loved to read and write articles, poems letters and books.In college I was the editor of the yearbook. I have always had a passion for teaching and I love children.I have had five children of my own, and think of my students as my own kids.
Sonia Hurren
Sonia Hurren is a parent and teenager coaching specialist and speaker. Sonia has over 10 years of experience working professionally within the UK education system. She has has recently begun running groups within schools as part of a nation wide pilot scheme for the Department for Education.
Sufia Shahid
Sufia Shahid is a multi-talented person wearing several hats at the same time. An Eisenhower fellow, Sufia has been in the media for several decades. She has vast teaching and corporate experience and actively participates in philanthropic activities through various charities and humanitarian organizations.
Sana Mahmud
Is the former Captain of the Pakistan National Women's Basketball and Football Teams. She is a Fulbright alumna with an M.A in International Development and currently works as a Project Manager at Right to Play International, managing sport-based girls' empowerment programs. She also volunteers at the Federal Basketball Association and serves as UNICEF's menstrual health ambassador.
Saima Qureshi
Splitting her time between being a mother of three, cat-mom of two, and partaking in online education courses, Saima always keeps herself busy. Before moving back to Pakistan from the U.K. a couple of years ago, she was teaching mathematics privately to secondary school children and was also a support teacher.
Suzanne Fernando
Mrs. Suzanne Fernando was the first ever Scottish Cancer Campaigns Ambassador. She herself is a cancer survivor and a mother of two. Suzanne is now a Cervical Cancer Support Group Leader & Ambassador for JCCT.
Saghar Kasiri
Saghar Kasiri is a senior clinical embryologist and PGD/PGS coordinator in the London Fertility Centre. She has an MSc in Pre-implantation Genetic Diagnosis and Fetal Medicine and has been an embryologist for the past 18 years. She has worked in many ACU including, Birmingham Woman's Hospital, UCH, Hammersmith Hospital, The Willow Suite, Chelsea and Westminster Hospital and Highgate Hospital.
Sabih Fahim
Sabih Fahim is a 19-year-old university student at the University of Maryland, Baltimore County, currently pursuing a bachelor's degree in Computer Science. He loves reading novels, watching movies, and coding in his spare time. His goal is to become a software engineer.
Syeda Sundeela Fayyaz
Is a Microbiology graduate from the University of Karachi. She currently works as a freelance writer, storyteller, voiceover artist, dramatic reader, translator, and transcript writer. She is also an assistant teacher at Karachi University and received the Women's Day award in March 2020 for her contribution in the field of education.
Safa Ahmed
Is currently an A-levels student from Islamabad College of Arts and Sciences. She is passionate about literature and, in fact, has taken it up as an extra subject at school. She loves to read and write, and has won multiple writing competitions including an honourable mention in Education USA's Creative Writing Contest, and scholarships at Cambridge and Oxford Universities' summer schools.
Sindhyar Makhdoom
He earned a diploma in Development & Economics from SOAS University and an MSc in International Business & Consulting from NTU. He established Hala Kashigar, which is an online platform that promotes regional traditional arts and crafts From his origins in rural Sindh that date back to the fifteenth century,  Sindhyar, who has a strong connection to his roots, aspires to use all the abilities he has gained from experience and his professional career to develop a sustainable program that would help the neighborhood and provide local artisans a chance to succeed.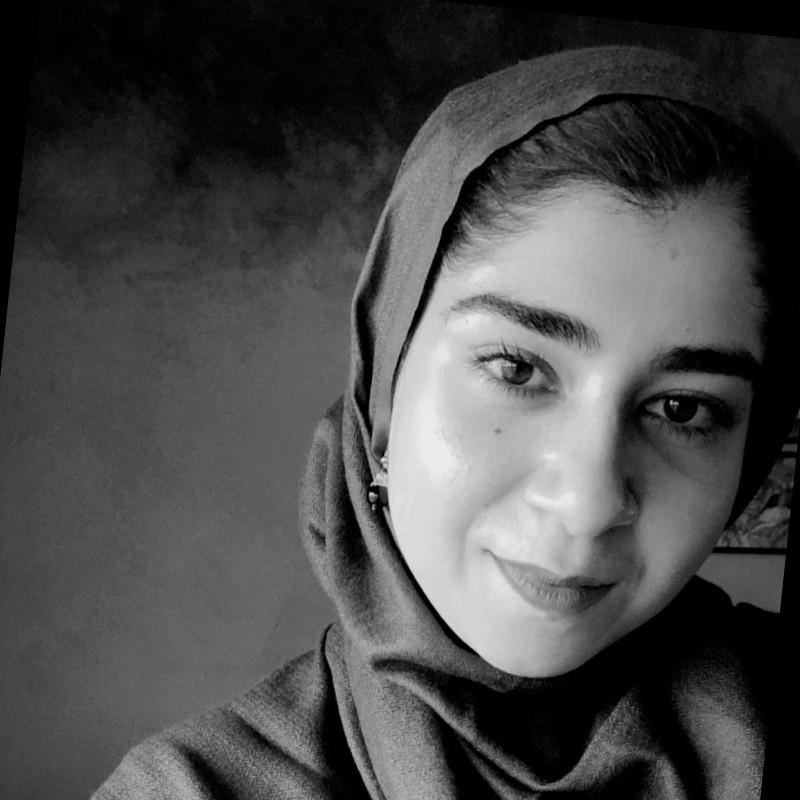 Sidra Khokhar
Sidra is an aspiring architect who is deeply fascinated by the influence of art and literature within the creative industry. She has a particular interest in Landscape Architecture and seeks to investigate its remarkable potential within her motherland.
Sarah Majeed Al-Sharea
I am Sarah, a Master's certified research scientist and lecturer besides my duty at the hospital as a radiologic technologist, I train students, and help them with their research projects, in my free time: I volunteer and do freelance work as a medical writer and an English coach.
Saba Iqbal Quddusi
Is a Fine Arts graduate with a Major in Sculpture from Indus Valley School of Art and Architecture. An active Indus Valley Alumnus connecting students with opportunities, mother to a 5-year-old-son, and a sales and marketing professional, she is currently enrolled in the Master in Art Education program at BNU.
Tom Bunn
Tom Bunn, L.C.S.W. is a licensed therapist, retired airline captain, and ex-USAF fighter pilot. This unusual combination made it possible for him to help over 10,000 fearful fliers control anxiety, panic, and claustrophobia when flying. The therapy he developed has now been applied to elevators, tunnels, bridges, MRIs in his prize-winning book Panic Free: The 10-Day Program to End Panic, Anxiety, and Claustrophobia.
Tayeba Batool
Tayeba is a LUMS graduate who is currently employing her marketing expertise at a Game Development Studio, we.R.play
Yusuf Zaman
Yusuf Zaman is a barrister and an entrepreneur, as well as a regular commentator on Pakistani history and politics.
Zack Boukydis
Zack Boukydis, Ph.D. Visiting Professor, Department of Pediatrics, Semmelweis Medical School, Budapest Hungary & Turku University, Turku, Finland. Focusing Coordinator, Focusing Institute, New York. Dr. Boukydis is the author of Collaborative Consultation for Parents and Infants in the Perinatal Period
Zaid Kaleem
Zaid Kaleem is a Islamabad based Student, doing his post grad in Islamic finance in Kuala Lumpur. He enjoys his food, and a good evening basically consists of BBQ and karak chai.
Want to contribute to our magazine?
Motherhood is Pakistan's first parenting magazine. Our quarterly e-magazine boasts of global patrons in the form of both readers and writers. Mothers are the primary readers of this publication but we aim to be a resource for every member of the family, including dads and kids.
Our features tackle a wide range of topics from food and travel to health and books.  Motherhood's contributors are all very busy professionals who take out time from their hectic schedules to write gratis for us with the sole aim of sharing their knowledge with our readers, thus, making a common good. If you want to share your expertise or experience with our readers and become part of the Motherhood family then email your story, article or feature to
We only accept original, previously unpublished
Features should be between 800-1500 words.
Please ensure accuracy of your article, especially with respect to the health features. Include sources for statistics, facts or research.
Articles should be submitted electronically. Text files (MS-Word documents only) may be sent to us at submission@motherhood.com.pk
All submissions should have the writer's name and email address at the top of the document.
Don't forget to send us your biodata (50 words) and photo to publish with the article.
The best guide for writers is the magazine itself. Visit this link to familiarize yourself with our publication.
We do not pay our writers. All submissions are gratis and voluntary.